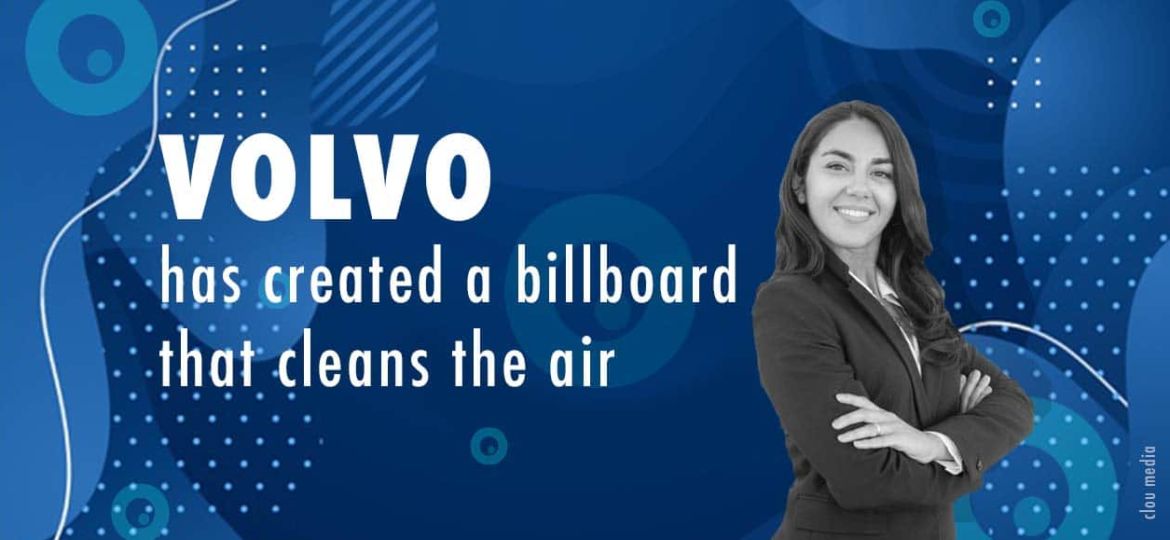 Volvo billboard that cleans the air
Volvo has created a billboard that cleans the air
Volvo billboard that cleans the air
The Portuguese branch of Volvo has installed a large advertising medium in Porto that neutralizes harmful chemicals from the exhaust gases of cars. It has an area of ​​250 square meters and – as the brand assures – cleans the air as effectively as over 200 trees.
As you can see, some brands already understand the trends that are coming along with the next generations and their values. We wrote about this in THIS article.
Every day we pass billboards to which few people respond. But the new Volvo advertising medium has a chance to be remembered for a little longer, especially by the inhabitants of the Portuguese city of Porto.
why no one overlooks a volvo billboard?
Volvo billboard that cleans the air
Volvo prepared a billboard with advertisement of low-emission hybrid Volvo models. Advertising would probably go unnoticed how many of this type, if not for the fact that the main medium is also ecological.
The vinyl advertising cover is covered with titanium dioxide, which has air purifying properties. This chemical compound neutralizes about 85% of pollutants such as nitrogen dioxide (NO2), sulfur dioxide (SO2) and volatile organic compounds (VOCs) that come into contact with the surface of the carrier.
These ingredients contribute to smog in cities.
The Volvo Billboard has an area of ​​250 square meters. It filters the air as effectively as 200 trees – equivalent to around 21,000 cubic meters of fresh oxygen per day.
The advertisement was visible for three months until the end of February this year. The information shows that after the disappearance of the ad will be used for the production of fashion bags and accessories. Which may not be innovative, because we have already written about similar actions in THIS article, but of course this is an idea to follow.