Enjoy the freedom of

handwriting
SAVE THE TREES – USE DIGITAL WRITING
504 linked pages, about 70 000  hyperlinked tabs
This digital planner contains hyperlinks that enable you to jump to any monthly, weekly or daily page for the time period that the planner is dated for.
It is a hyperlinked PDF template* Hyperlinks allow for fast & smooth navigation
(when you click on a certain date it takes you there in one click)
It requires an APP to be such as GoodNotes5, Notability, Noteshelf, ZoomNotes or other pdf annotation Apps on iPad & iPad Pro
or NOTESHELF and XODO APP on Android & Windows devices (8.0 and up)
The planner includes dated yearly, monthly, weekly and daily pages interlinked with over 70000 hyperlinks, enabling you a quick access to any related section in only one click!
Those pages are hyperlinked to corresponding sections of the planner such as:
• Habit, Reflection Tracker
• TO DO list, NOTES
• Yearly, Monthly, Weekly, Daily  Pages
This Notebook can be used on Notability, Goodnotes 4, Goodnotes 5, Noteshelf 2 and Xodo.
• This listing is for an Instant Download (zip.). No physical product will be delivered.
• PERSONAL USE ONLY. May not be Redistributed, resold, altered or used in Commercial in any way.
• Colors may vary slightly due to different color monitors.
• For commercial use and custom order please contact us.
If you appreciate, please leave a comment or like and share, that more people can use.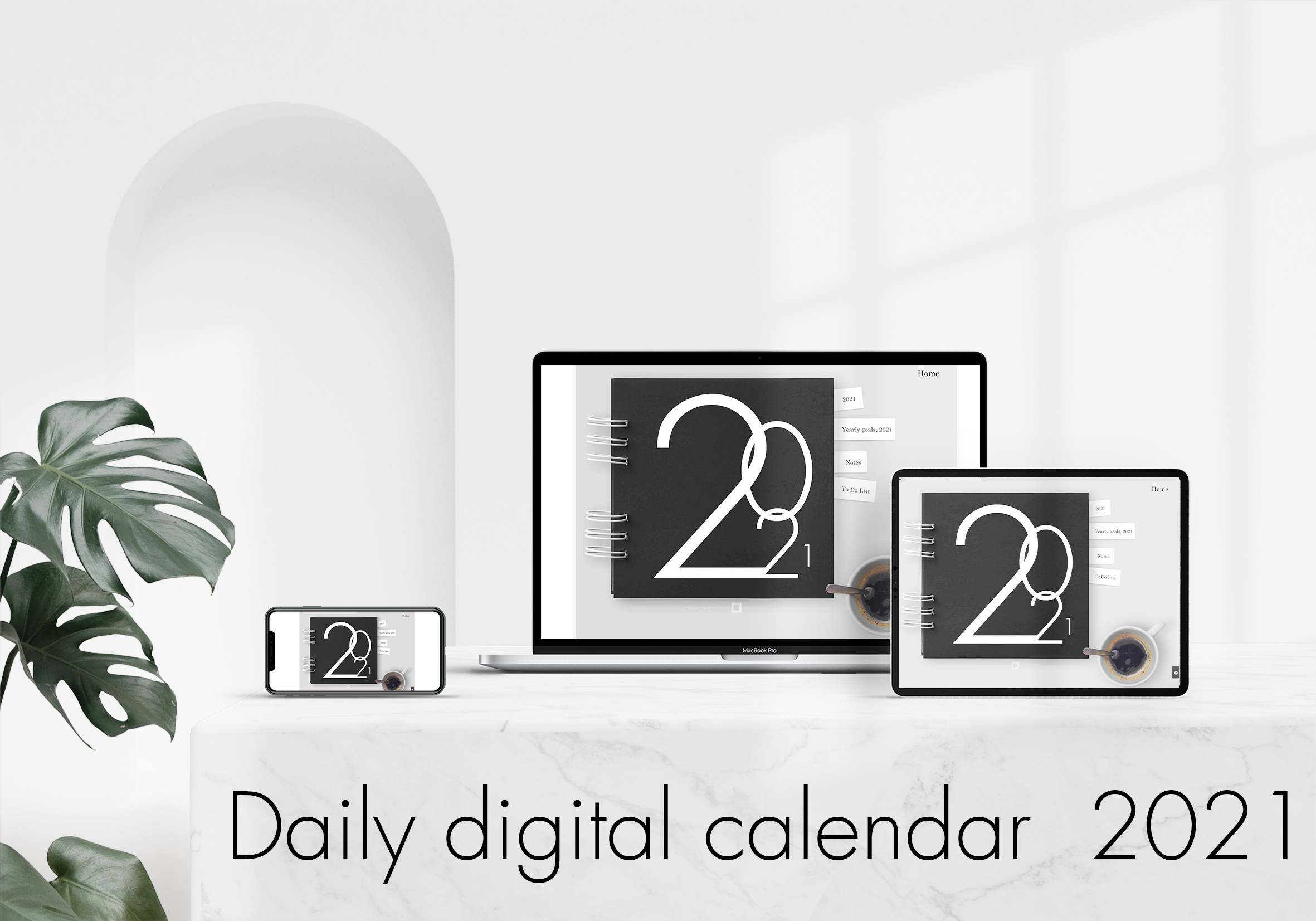 Free Digital Calendar 2021
Sehen Sie andere Dinge, die wir für Sie vorbereitet haben, kostenlos!