Johannes Hartl's latest book at Sois Blessed
Dr. Johannes Hartl is a philosopher, theologian, speaker, and the founder of the Augsburg House of Prayer. His online lectures on topics of purpose, connection, and faith reach a substantial audience. He bridges the gap between people of different denominations, making discussions on faith relevant and easily comprehensible in today's context. As the prolific author of numerous books, he commands international demand as a sought-after speaker, drawing crowds of over 10,000 attendees in conference halls. He is widely recognized as one of the most influential mediators between Christian spirituality, philosophy, and psychology in the German-speaking region.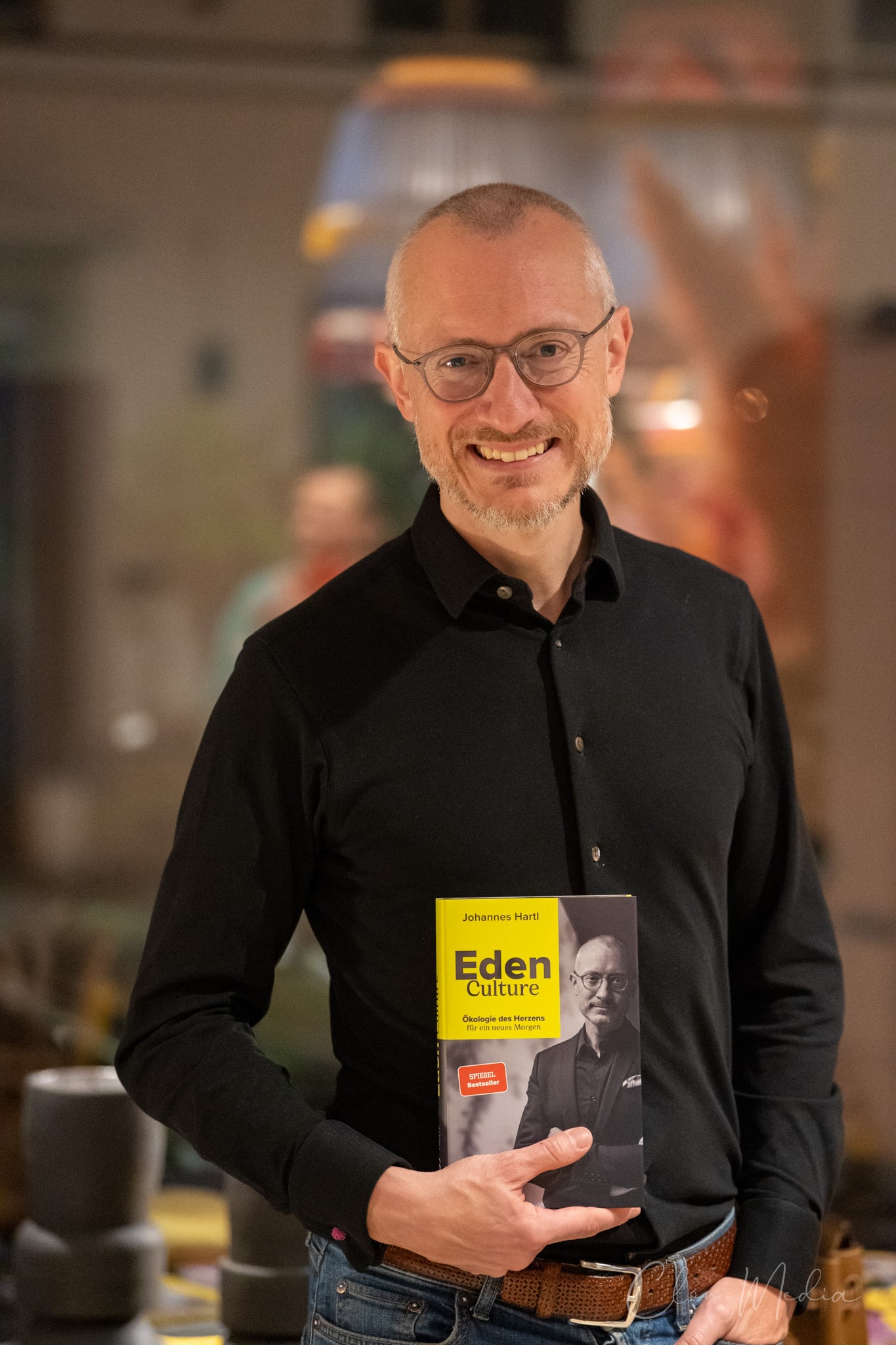 Discover a truly exceptional and expansive Concept Store in the heart of Munich, located on Prannerstrasse – SOIS BLESSED. Translated as "be blessed," SOIS BLESSED offers a distinctive and inspiring atmosphere, featuring a curated selection of fashion, lifestyle, and interior items. This unique space spans approximately 600 square meters and serves as a "Place of Values," where the emphasis lies not only on product assortment but also on fostering a warm and welcoming environment.
We had the pleasure of being invited to this event, and of course, we couldn't resist attending with the talented photographer Ewa Wiese, who beautifully captured the essence of the gathering. Ewa Wiese's keen eye and artistic sensibility ensured that the moments from the event were immortalized through her lens, preserving the memories of this remarkable occasion. Her photographs captured the interactions, emotions, and vibrant atmosphere, allowing attendees to relive the experience and share it with others. Ewa Wiese's contribution added an extra layer of visual storytelling to the Clou Media shooting event with Dr. Johannes Hartl, enhancing its impact and creating lasting visual impressions.