LIMITS, RESTRICTIONS AND LOCKS ON INSTAGRAM
Nobody likes restrictions and limits, but in order not to make our lives difficult, we need to read them. After reading this article, you will learn that it is definitely not worth experimenting with. On the other side there are not only people but also robots, filled with complicated mechanisms and programmed algorithms.
Instagram has been emphasizing for many years that its mission is clear – creating a platform that will dominate the sense of community and community. To make this possible, it is necessary to constantly fight bots and spammers, whose activities clutter the aesthetic world of inspiring photos.
Right. Nobody likes spam and intrusive comments whose only purpose is non-cultural advertising. We all curse their authors. Instagram bravely blocks their accounts. Exactly. And here the basic question arises – how does the mechanism distinguish harmful actions from completely innocent ones, however, carried out massively or in a short time interval?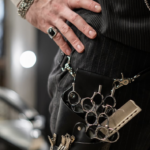 People writing about our movie
HIGHLY PROFESSIONAL BRAND DEVELOPMENT AND MOVIE CREATOR. VERY STRATEGIC AND ENGAGED. I HIGHLY RECOMMEND CLOU MEDIA.

If you work intensively, you like pictures at the speed of light and distribute observations to the right and left, there is a big risk that Instagram will consider you a spamming malware, and maybe even for a bot.
LIMITS RESTRICTIONS AND LOCKS ON INSTAGRAM
What is the risk of exceeding Instagram limits?
In the worst case (if we often break the regulations): permanent blocking and loss of the account, along with all its contents. In a better temporary blockade (hour, day, or several days). Any punishment from your favorite site hurts, so let's be cold and look at the numbers and rules that will protect us from unpleasant situations.
What is matter?
LIMITS RESTRICTIONS AND LOCKS ON INSTAGRAM
1. Speed ​​of action
Huge! It is the pace of our actions that can distinguish us from bots. Real people of flesh and blood are slower than them and act in a more thoughtful way – that's why, when we start to like and observe people with intervals of only 30 nanoseconds, Instagram understands this as bot work. Then we are often a step away from the blockade. Therefore, when operating on Instagram, we should remember one rule: the slower the safer.
2. Likes
The most used function – and that's why it's so easy to abuse here. After all, there are always so many photos that you have to appreciate with a virtual heart. Unfortunately, we must limit ourselves to 60 likes per hour.
3. Comments
Writing takes a little more time than granting likes, but the magic limit in this case is also 60 pieces per hour. Importantly, we should not duplicate the same content in the comments – if several users write exactly the same, for example, "a beautiful picture!" there is a high risk that your action will be classified as spreading spam, which we do not want. Interestingly, you can only mark 5 people in one comment – this knowledge is particularly useful in competitions whose organizers encourage to mark as many friends as possible.
4. Observations
For those who want to follow (almost) the whole world – also uninteresting news. A maximum of 7,500 people can be observed. However, this is still too much for one person to cover – certainly we will not see all the entries of these accounts on our board, there is no chance. It is said that the healthiest to track from 20 to 1,000 accounts. Otherwise, we will never be up to date with the content they publish!
For those of you who play a risky game called: follow unfollow – be careful, because it is better not to add more than 40 accounts to the watched during the hour. I think we're all tired of Instagram stars that are watching us one day and not the other.
5. Hashtags
There can only be 30 of them under one photo. If we use more than one, Instagram will not publish our description. There are different opinions on the number of hashtags under the picture, some say that it is not always worth betting on the maximum number – others that it is better to choose only 15, but more sensible and thoughtful.
Sure, hashtags guarantee us an increase in engagement and the ability to reach new recipients, but remember that those on the prohibited list can cause account stagnation and shadowban.
6. Number of accounts supported
For some time Instagram has given us the ability to log in from several accounts at the same time – this is especially useful when we run a private and business account, or publish content, e.g. for several brands. At the moment, the maximum number of accounts simultaneously supported is 5 – this function is really convenient, because it allows you to freely switch profiles, without having to enter the password every time.
7. Displayed news
Instagram feed allows preview of 200 posts. This is not much, considering that some of us track several thousand accounts, which very often add new entries every day … Therefore, from time to time (for example, once a week) it is worth to individually check the profiles to which we have the greatest sentiment and most of us They inspire.
8. Film publication
Instagram is not conducive to full-length productions – videos added in the post can have: the shortest 3 seconds, the longest 60 seconds. Instastories (one frame) can last up to 15 seconds. Live / live broadcast of the hour. And for avid reporters – a maximum of 100 instastories can be added per day.
LIMITS RESTRICTIONS AND LOCKS ON INSTAGRAM
9. Content of posts
This is one of my most cursed restrictions. Intagram promotes aesthetic minimalism, so it doesn't approve of using a huge amount of words. Unfortunately, we can't write, write and write, whatever creativity will bring us to mind will bring, because we have to fit in 2200 characters (with spaces). When we exceed this number, Instagram will punish us in a very delicate, but often severe way – will publish our post without ANY signature.