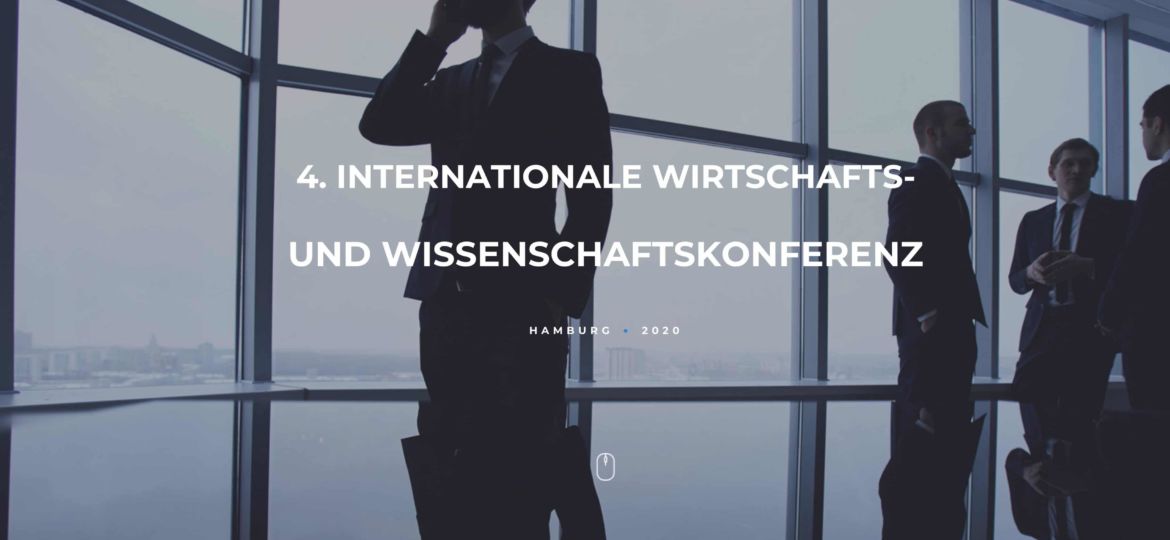 Sponsor of the INTERNATIONAL CONFERENCE
We are pleased to announce that Clou Media has become the Sponsor of the INTERNATIONAL ECONOMIC AND SCIENTIFIC CONFERENCE 2020 in Hamburg.
The organizatr – International Union of Regions – is an initiative of a program that facilitates cooperation between regions and cities for entrepreneurship and science. Actively popularizes the implementation of innovative solutions for Industry 4.0 to stimulate economic growth in Europe. It is a concept that promotes strengthening of multifaceted economic and scientific cooperation between regions of Europe and the world.
The conference will be held on January 21, 2020 in Hamburg.
Click the link and see more information about the conference.
Session 1
BEGRÜSSUNG UND ERÖFFNUNG DER KONFERENZ
Dipl. – Phys. Hans-Jürgen Hellberg, Firma S- Consult
Mariusz Pindel, Konsul, Leiter der Rechtsabteilung, Generalkonsulat der Republik Polen in Hamburg
15 JAHRE POLEN IN DER EU. ZUSAMMENFASSUNG DER BISHERIGEN ERFOLGE, WAS BRINGT DIE ZUKUNFT?
Mariusz Pindel, Konsul, Leiter der Rechtsabteilung, Generalkonsulat der Republik Polen in Hamburg
INDUSTRIE 4.0: PERSPEKTIVEN DER DEUTSCH-POLNISCHEN ZUSAMMENARBEIT
Andrzej Soldaty, Präsident der Staatskasse Stiftung – Plattform für die Industrie der Zukunft
Rudolf Neumüller, Projektleitung Hamburger Dialogplattform Industrie 4.0 Referent Industrie, Energie, Umwelt – Handelskammer Hamburg
RADOM: DREHSCHEIBE FÜR INTERNATIONALES BUSINESS, WISSENSCHAFT UND LOBBYING
Dr. Katarzyna Kalinowska, Vizepräsidentin der Stadt Radom, kreisfreie Großstadt der Woiwodschaft Masowien*
HAMBURG – EINE STADT FÜR WIRTSCHAFT UND WISSENSCHAFT
Vertreter, HIW Hamburg Invest Wirtschaftsförderungsgesellschaft mbH *
INDUSTRIE- UND GEWERBECAMPUS (IGC): – EIN BEISPIEL FÜR DIE INTERNATIONALE ZUSAMMENARBEIT ZWISCHEN KLEINEN UND MITTLEREN UNTERNEHMEN (AUS VERSCHIEDENEN LÄNDERN)
Dipl. – Phys. Hans-Jürgen Hellberg, Firma S- Consult
"EINE UNION IN DER UNION": EIN AUFBRUCH IN DEN WIRTSCHAFTSBEZIEHUNGEN ZWISCHEN POLEN UND DEUTSCHLAND. BEGINN DER DAUERMESSE HAMBURG 2020
Bożena Rainczuk, Projektmanager "International Regional Union", Firma c-east
Daria Mak-Walther, DAMA Projektmanagement Mittel- und Osteuropa
IN EUROPA ZUSAMMENARBEITEN GEMEINSAME PROJEKTE IN EUROPA – FÖRDERUNG DURCH DIE HAMBURGISCHE INVESTITIONS- UND FÖRDERBANK
Vertreter, Hamburgische Investitions- und Förderbank*
POLNISCHE REGIONEN ALS IDEALER ORT FÜR INVESTITIONEN – WAS MACHT DIE ATTRAKTIVITÄT DIESER REGIONEN AUS?
Präsentation ausgewählter Regionen / polnischer Städte
• Woiwodschaft Karpatenvorland
Paweł Głaz, Vizelandrat, Landratsamt Lubaczów
• Woiwodschaft Lublin
Jarosław Korzeń, Vizelandrat, Landratsamt Tomaszów Lubelski
Konzeptpräsentation: Technologische Roztocze Valley
AUFTRITTE PRÄSENTATION VON UNTERNEHMEN/INSTITUTIONEN AUS DEUTSCHLAND, POLEN UND ANDEREN LÄNDERN: FÖRDERUNG PROMOTION VON PRODUKTEN / DIENSTLEISTUNGEN / TECHNOLOGIEN
Diskussion I Networking I Möglichkeit zu individuellen Gesprächen mit den Referenten
*nicht bestätigt
Die Veranstalter behalten sich das Recht vor, Änderungen im Programm vorzunehmen.
Im Rahmen der Konferenz werden Produkte und Dienstleistungen an Ausstellungsständen präsentiert. Städte und Regionen aus unterschiedlichen Ländern können ihre Potentiale vorstellen.