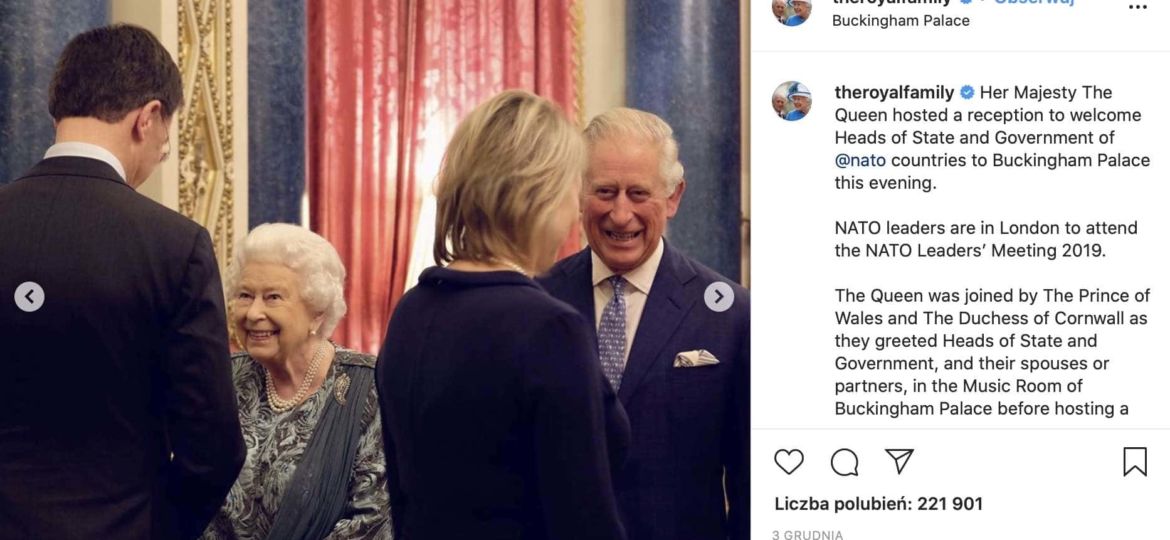 Queen Elizabeth II is dead?
Queen Elizabeth II is dead? Such information was provided by foreign media.
The British BBC has reported that Queen Elizabeth is dead, causing great confusion throughout Great Britain. It turned out to be unverified information from which the station had to explain itself
For several days, British media have been rumbling about the death of Queen Elizabeth II. All thanks to a post that was published on Twitter. It was a screen of conversation with WhatsAppa, where all detailed information about the death of the ruler of Great Britain was written. The guards from the palace were to conduct the conversation, and the queen's employees do not tend to dispel similar doubts as soon as they arise. Fortunately, photojournalists managed to notice the queen before the rumors became even more intense.
Specialist for the royal family Charlie Procot strongly commented on similar reports and reported that
the queen is alive and well.
On Tuesday, the monarch held a party at the Buckingham Palace associated with the NATO summit.
Unfortunately, recently the phenomenon of fake news is becoming increasingly common on the Internet. And although the largest publishers of press and portals have repeatedly announced the fight against false information.
The funeral of the Queen of England – preparation
We remind you that when the ruler of England dies, a series of specially prepared actions are launched. This operation is called "London Bridge is down". It starts by informing the prime minister, then the media. Most often the first station that received such information was the BBC. In the event of a sudden death at the BBC, all channels will automatically be interrupted in favor of its announcement.
QUEEN ELIZABETH II IS LOOKING FOR A SOCIAL MEDIA SPECIALIST
Have you seen information about QUEEN ELIZABETH II looking for a social media specialist? Click here and read.