DO WEB BASED TRAINING THAT STEPHEN HAWKING WOULD LOVE
in 8 steps
And it happened, the time came when you decided or someone decided for you. You must prepare Web-Based Training (WBT) or manage the process of its implementation. Depending on the resource of your knowledge on this subject, the process may be chaotic, or quite well, methodically prepared. It is better if the formation of training is well organized, so that all involved people will know what their role is and what they are supposed to do.
How to manage the project of creating e-learning to professionally implement it?
Start with why?
Simon Simonek was right in his book with the same title (Start with why).
Why write about it? Because I know how most people start the process of creating a course. The first thing everyone does is search for all the information about the course and throw it into the power point. After about two days, when the slide is about 120 satisfied, it contacts us. Unfortunately, this is not a good practice.
Before you start copying information to PP, ask yourself a question … Why?
What do you want someone to learn? What is the purpose of the course? What does the student need to know after completing the tests?
For WBT to be coherent and transparent, we need to understand why we do it.
It may happen that we do not know why. I know it sounds absurd, but it happens quite often. The worst answer I heard was: – I do not know why, the boss ordered, because every department does the training.
What to do when the boss ordered us and we have no idea what WBT should be about?
STEP 1. Investigate your needs
It is important and difficult at the same time. A properly conducted needs research allows to effectively adjust the training formula. It may turn out that training can not solve the problem. However, if it is necessary, what form should it take? Who will be the recipient? What is the business context? Which format will be the best for learning (video, voice, what kind of graphics, if it is to contain tests)
What is the needs research?
In the simplest terms, researching needs is gathering as much information about the student as possible, to realize what he needs, what is important to him, what are the problems and expectations in relation to WBT.
STEP 
2. Build a persone
Each course has its recipient, so-called persone.
Persona – what are they, why should they be used and what tools to use? – we have written more in this article.
But who exactly?
These are portraits of our students. We know their names, what they do during the day, what their needs are, how they dress, how they pronounce, what knowledge they have, etc. The idea is to base on the data on sociodemographic features, their interests and any other information, to build something like a real character who is also a WBT trainee. A typical representative of the target group to which we direct our activities.
MEET PERSONAPP
Personapp is a tool in which we have access to a ready person creation scheme – in the appropriate fields we complement everything we know about a given topic about our target group.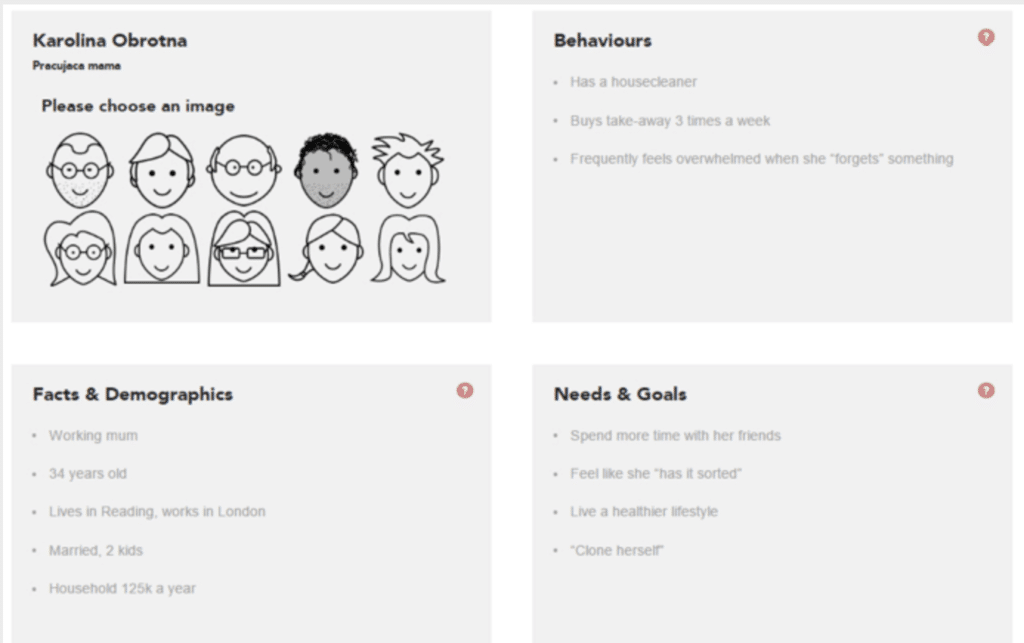 or use our free template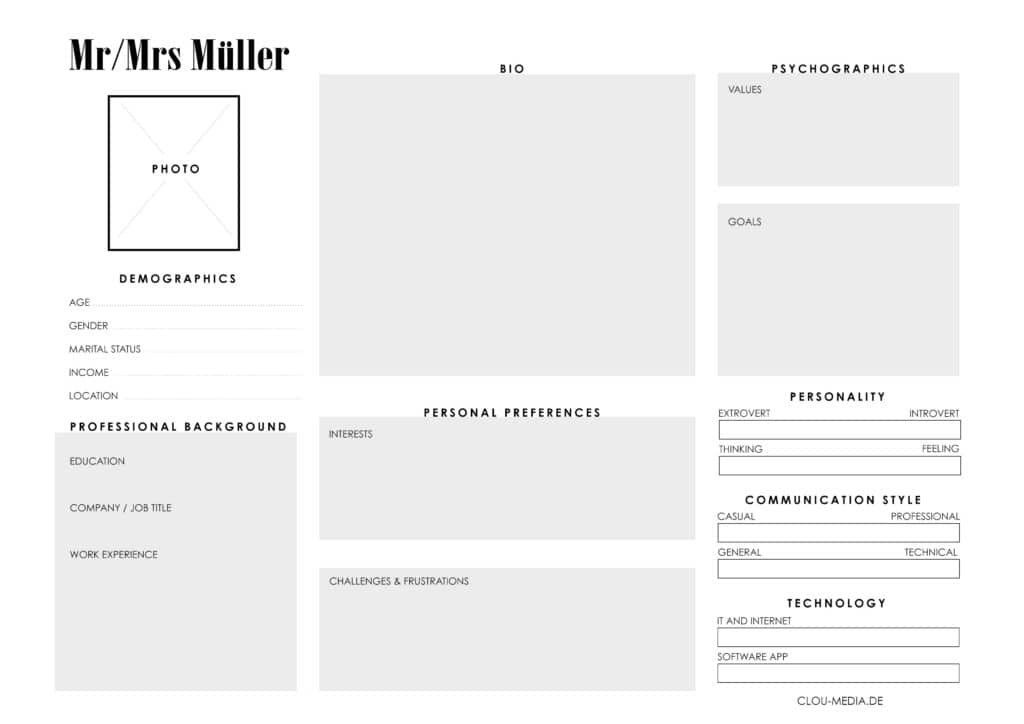 STEP 
3. Who will prepare the material for WBT
You agreed that creating e-training is the right solution. The next task you have in front of you is to find an expert (unless you have the knowledge you need) and translate expert knowledge into training language.
STEP 4. Characteristics of the batch material
This is the moment to tell a Substantial Expert about the requirements as to the form of the presentation itself. It is not obvious for everyone (though it should!) That training in pdf format is a rather bad idea and not very effective.
STEP 5. Roles in the e-learning project
In case the content of the training is prepared by a larger number of people, make sure everyone knows their role in the project. In line with the principle that joint responsibility is no one's responsibility, make sure everyone knows what to do. Specifically by name. Possibly set the chosen team and determine what tasks to do in the project.
STEP 6. Time frame of the training
Setting a time frame will help you deliver your project on time. Dot. People must have specific (but realistic) time limits to provide the required information or perform selected activities. Otherwise it may happen that your project will never have enough priority on their agenda so that you can end it.
STEP 7. Course reviewers
Imagine this situation. After three weeks of hard work, you give training for review.
The training must be checked by a lawyer and also accepted by the manager, and none of these people participated in the work on the material.
It turns out that it lacks some important information, and in general half of the content is changeable, because in the last quarter new regulations came into force.
At this stage, if the latest information was lacking, it may turn out that you need more time to finalize the project. Remember this when setting deadlines and deadline
STEP 8. commissioning of the training
Finally, you can prepare the content of the course, you know in what form it is to be written, what language you want to write, whether you want to make films, whether the form is straight, you know the price you want to pay for WBT, the time to contact the company that will take the course. You probably already have your favorites, many of our colleagues from Munich have such services. However, we will be happy if you contact us ☺